Here is a quick run down of where you can find me and my work in the run up to Christmas this year.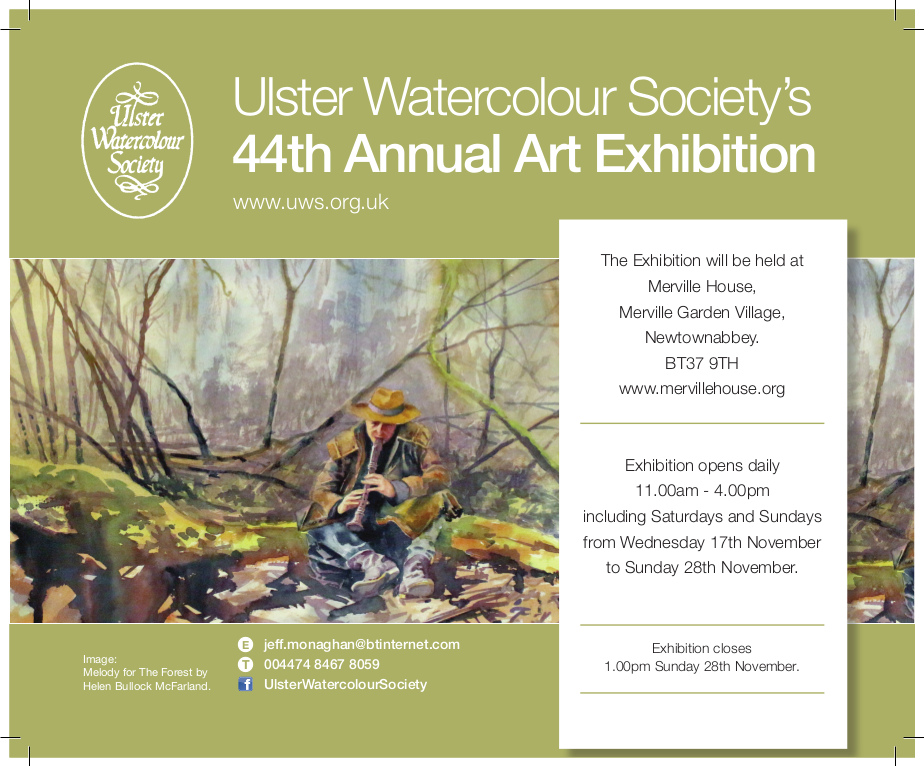 The Ulster Watercolour Society's Annual Exhibition
There are still a few days to see the Ulster Watercolour Society's 44th exhibition at Merville House in Merville Garden Village. There are unframed works available as well as the framed pieces. I have two of each in the exhibition.
The exhibition will be open
Wednesday 17th November – Sunday 28 November.
(closes at 1pm on the last day)
11am – 4pm daily (including Saturday and Sunday)
http://www.uws.org.uk/exhibition.html
---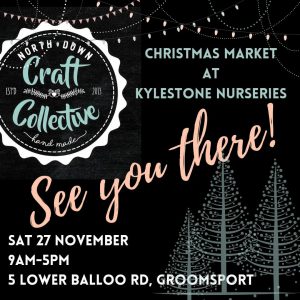 Christmas Market at Kylestone Nurseries
Saturday 27th November
9am – 5pm
I am looking forward to being back at Kylestone Nurseries, Groomsport, for the grande finale of the North Down Craft Collective Christmas showcases. There will be 25 makers feeling festive in the glass houses where there will be plenty of space and ventilation. Bangor Ladies Choir will be serenading us at 11am, plus the nursery will have locally sourced christmas trees for sale!
Before the 27th, there is, of course, another showcase of 5 makers on 20th November. You can see which makers will be there by following the North Down Craft Collective Facebook page.
---
Christmas with the Creative Peninsula

Creative Peninsula Christmas Edit Pop-up Shop and Exhibition

Saturday 27 November – Friday 17 December 2021
Monday – Saturday: 10am – 4pm
Late Night: Thurs 9 and Fri 10 December
There will be a chance to meet some of the makers, though, as we are all volunteering to man the show in Ards Arts Centre. If you want to come and say hello , here are the dates and times that I will be there:
Tuesday 30th November 1pm – 4pm
Friday 10th December 6pm – 9pm
Tuesday 14th December 10am – 1pm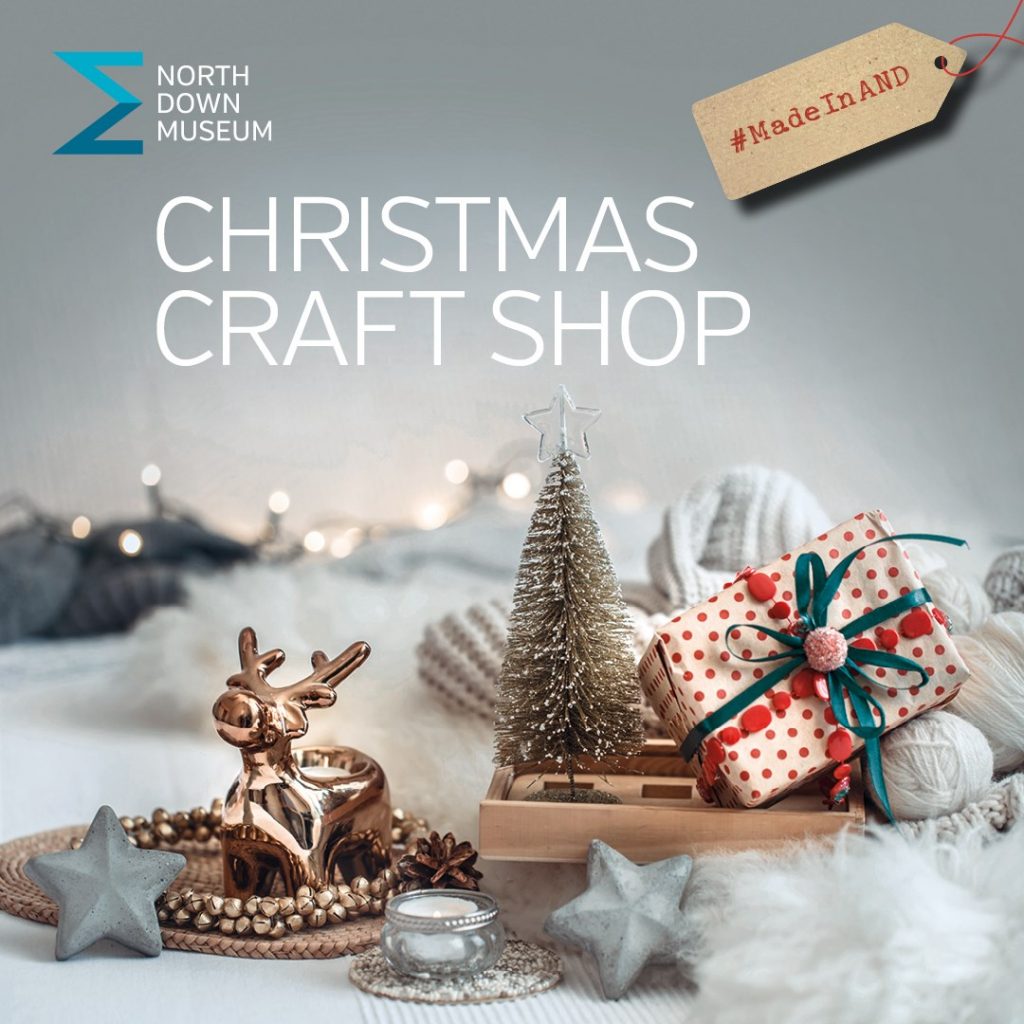 North Down Museum Christmas Made in AND
Wednesday 24 November 2021 – Sunday 2 January 2022
Museum opening times:
Tuesday -Saturday 10am-4:00pm, Sundays 12noon-4:00pm, Closed on Mondays.
---