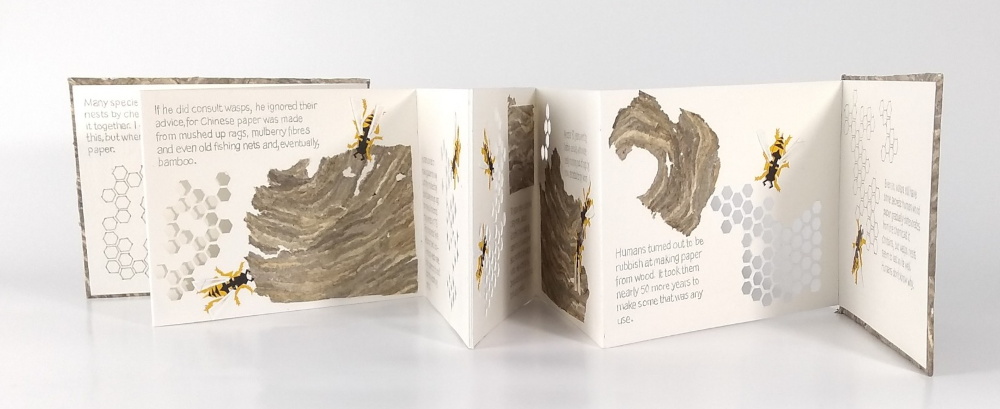 There is a nip in the air and it seems summer may finally be over. I hope you had a good one and managed to enjoy the good weather. I have been busier than ever, and not complaining despite nearly losing sight of myself a few times! I am hoping that once the dust settles and I get the chance to reflect on all the activities and hard work I have put in this year, I will find I have made some progress. But in the mean time, there is plenty to be getting on with, Autumn may be upon us, but I am taking a few summer vibes on into September and October…
---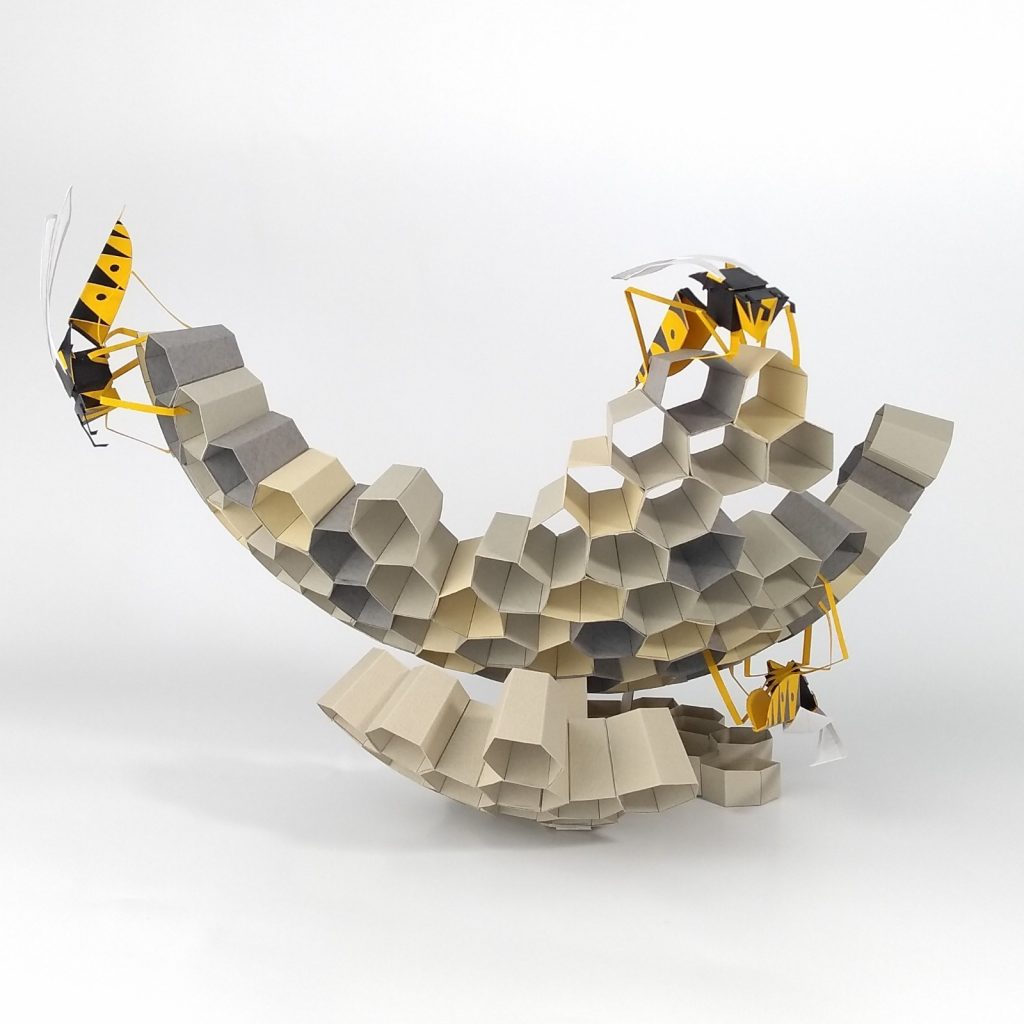 Paper Magic, Belfast
Opening this week at Craft NI in Belfast, Paper Magic promises to be an eclectic and slightly bonkers exhibition by 5 artists working in paper (yes, I'm not the only one!). I am very happy to be exhibiting along with Sue Cathcart (of Mr Papers fame), Susan McKeever, Jayne Cherry and Emma Whitehead (of Top Floor Art fame!). I have chosen to make my pieces about wasps because they invented paper. And pigeons, because I like pigeons. There will also be collages, strange hats, butterflies and a giant rabbit, Don't miss it, we may never see the like again!
Official Opening: Thursday 22 September 6-8pm
Late Night Art: Thursday 6 October 6-8 pm
Keep an eye on Craft Ni social media for workshops and demos taking place as part of the ongoing entertainments!
---
The Natural Eye, London
The Natural Eye is the annual exhibition of the Society of Wildlife Artists. It is probably the UK's most prestigious wildlife art exhibition so I am delighted to report that 4 of my aphid drawings which some of you may have seen in Ards arts centre in June, have been accepted into the show this year. It gives me the opportunity to show alongside some of the finest wildlife artists working today, many of whom I am in awe of! It also means I am planning my first trip to London since before Covid and looking forward to catching up with some friends and fellow wildlife artists.
13 – 22 October 2022

10am – 5pm
The Mall Galleries, London SW1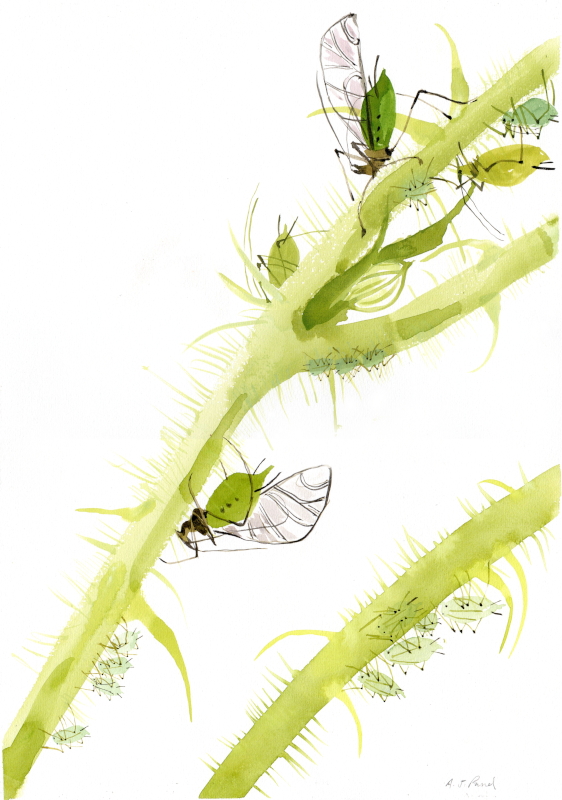 ---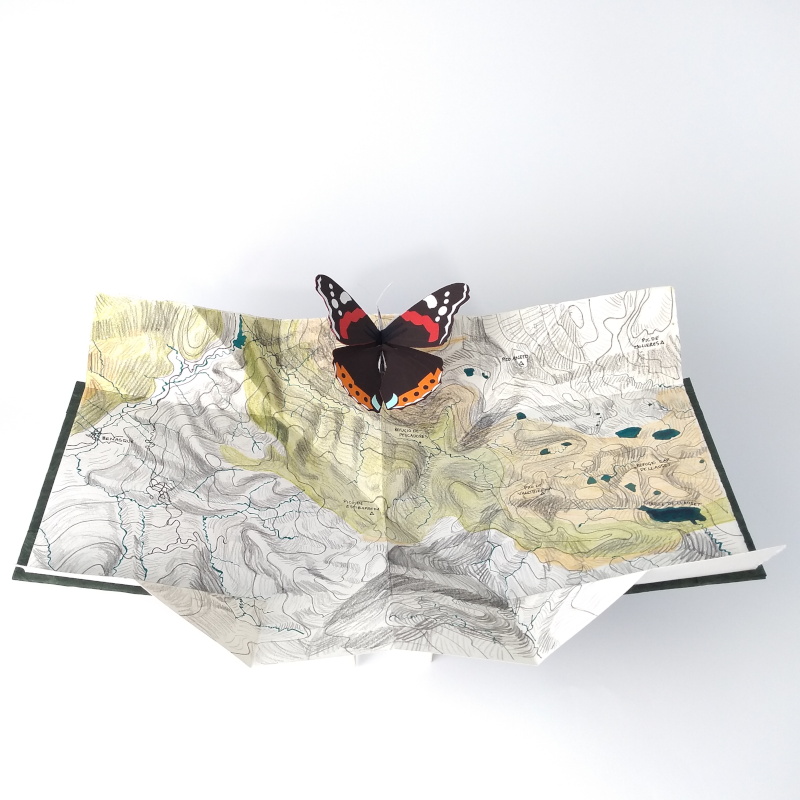 Catalan Butterflies, Waterford
At the end of October, I will be returning to the Waterford Imagine festival with poet, Laurence O'Dwyer. Last year we presented work in progress from our collaboration "Catalan Butteflies". Larry asked me to create pop up butterflies in response to some of the poems in his collection inspired by his travels in the Pyrenees and a Catalan field guide to butterflies that he bought along the way. The Imagine festival kindly provided us with further funding to present more developed work at this years festival. Larry's collection is to be published in the near future and I am also happy to report that an image of my piece "Vanessa Atalanta" is to be used on the cover.

An evening of music and spoken-word poetry and pop up butterflies!

Friday 28 October at 6pm
Christchurch Catherdral, Waterford