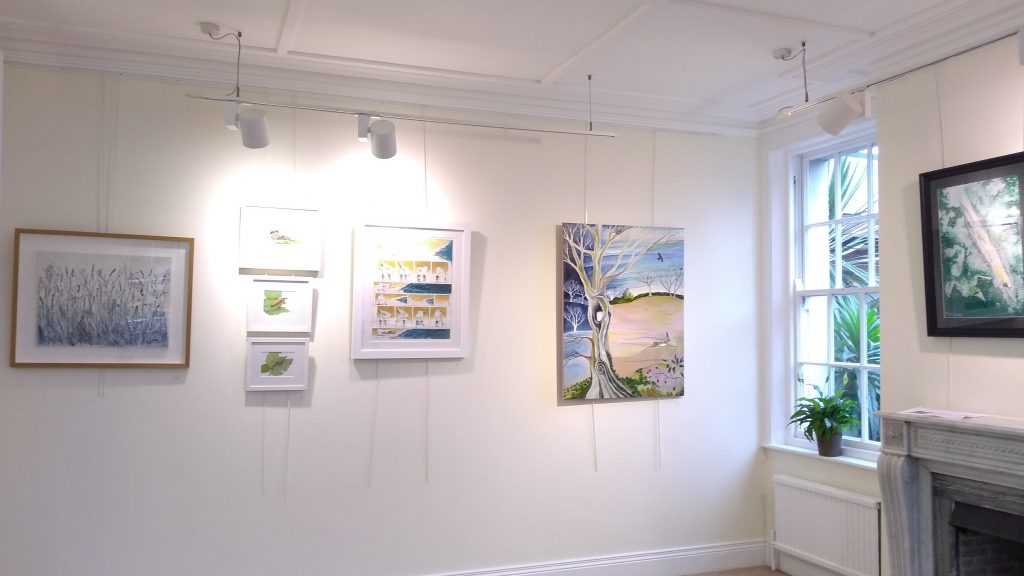 Ten artists selected from the exhibitors that took part in North Down Craft Collective's Christmas Fairs at Kylestone Nurseries are showing their work in the Graffan Gallery at Castle Espie WWT Centre this February.
I am showing my cartoon "Sanderliiing" and three little field studies. There will be paintings, watercolours, ceramics and more in what promises to be a beautiful showcase of the talent and skill of local makers.
The exhibition is open Sunday 6th – Sunday 27th February 2022, 10.30am – 5pm daily (Cafe closes at 2.30)
We will all be volunteering to steward the exhibition for a few hours each day, so there will be someone on hand to chat and answer questions across the middle of most days. Any sales can be dealt with by Castle Espie staff at reception. Entry is free to the cafe and gallery. If you want to say hello, my days and times are:
Wednesday 9th February 11am – 2pm
Thursday 17th February 11am – 2pm
Wednesday 23rd February 11am – 2pm
Keep an eye on the North Down Craft Collective social media to see who is going to be around each day.
The other artrists in the show are: Jenni Robinson Art, Jude Fenton Art, Figment Ceramics, Patricia Millar Ceramics, Ruth Osborne Art, Alison Hanvey Ceramics, Mark Clendinning, Wild Earth Studio, Pretty Crafty Ceramics.