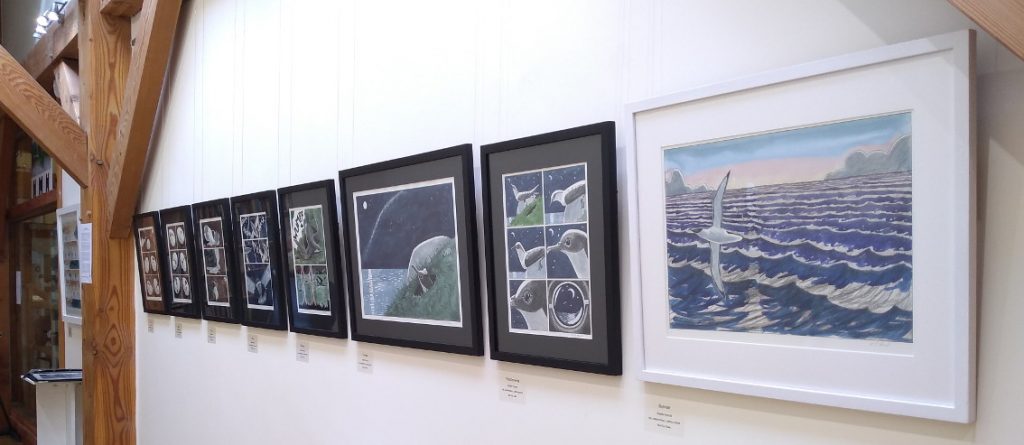 Exhibition at the Scottish Ornithologists' Club
I am just back from a very enjoyable trip to Scotland. I was there to deliver work to the very lovely Waterston House Gallery, at the Scottish Ornithologists' Club. the show is called "Wild Moments". I am showing pieces from my graphic story "Shearwater" as well as some other wildlife cartoons. "Shearwater" was originally inspired by taking part in the Copeland Art Project, Funded by Ards and North Down Borough Council. 12 artists travelled to the Copeland Bird observatory, spending a weekend there before creating exhibitions in response. We were all astounded by the experience of seeing and hearing Shearwaters return to their burrows under cover of darkness.
In 2020 I was lucky to receive a bursary, again from Ards and North Down Borough Council, for a one week stay at the Tyrone Guthrie Centre. Here I worked on the Shearwater project, developing the story and planning the 42 pages which I later created for this exhibition.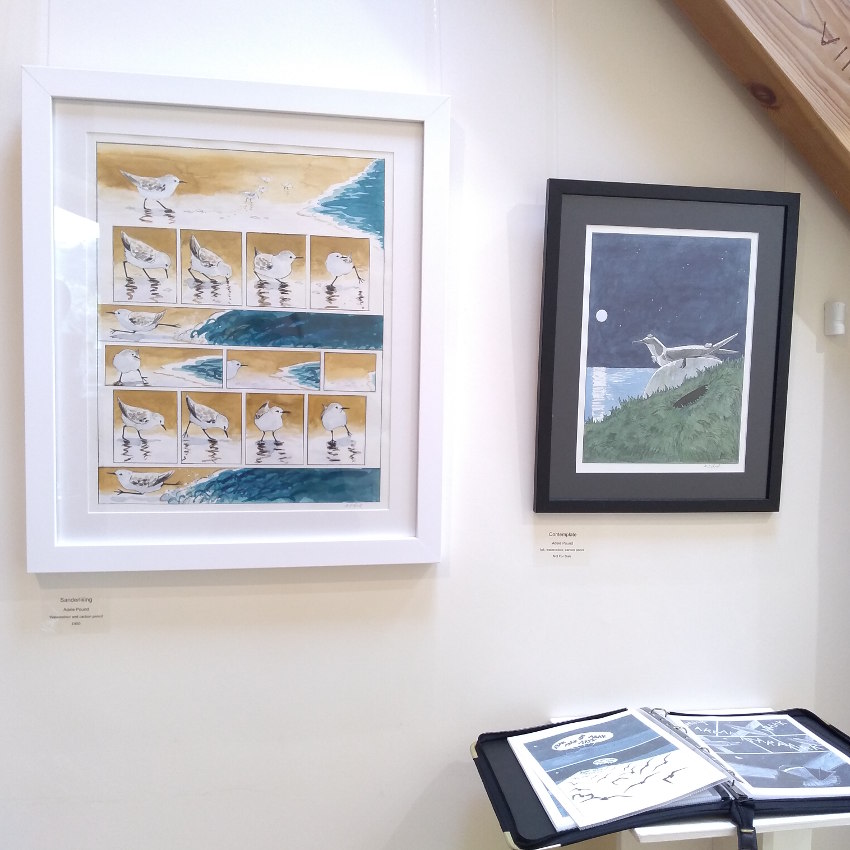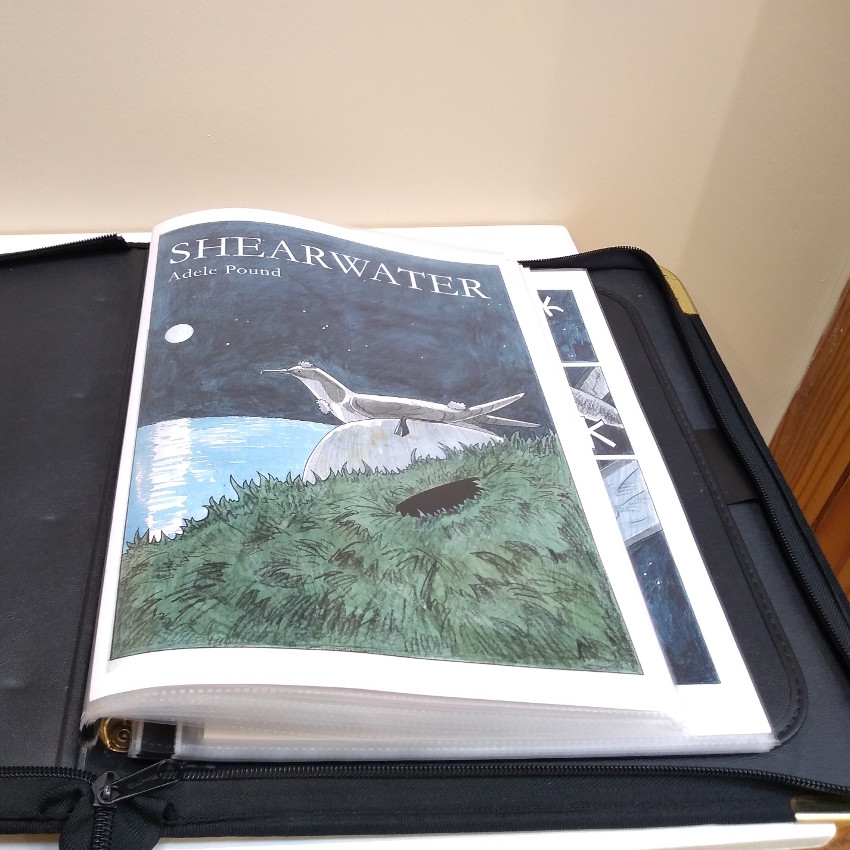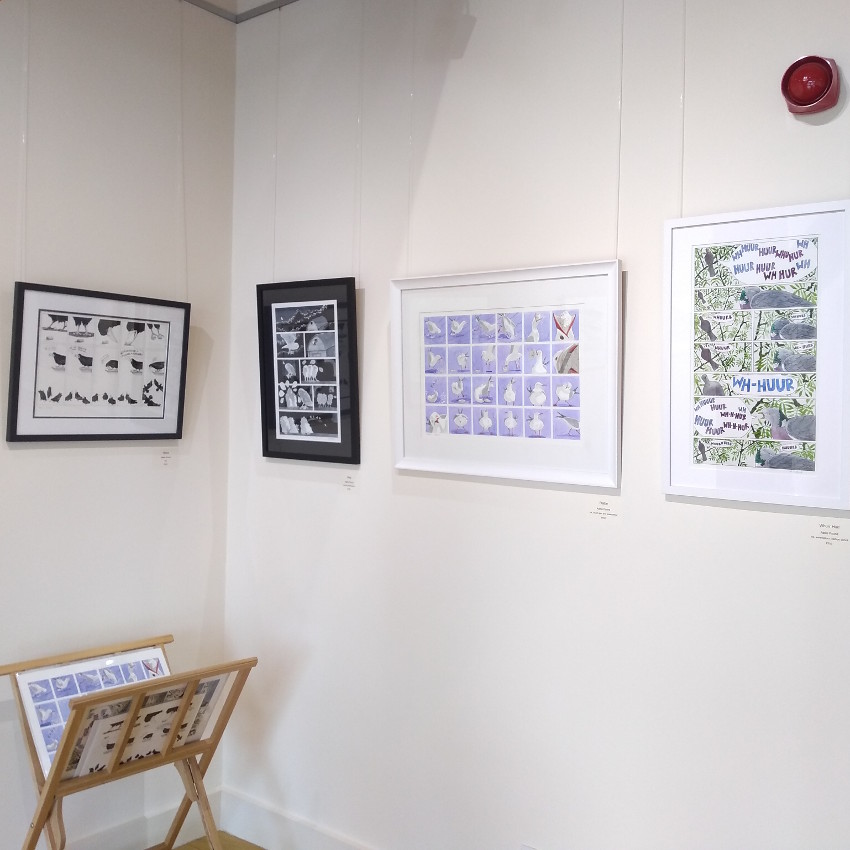 The show is a 3 person exhibition and also features work from Melanie Mascharenas and Lorna Hamilton. Each of us, as well as being inspired by wildlife, has an element of storytelling in our work. We have also all been recipients of bursaries from the Society of Wildlife Artists to attend the John Busby Seabird Drawing course run at Dunbar, just along the coast from Waterston House.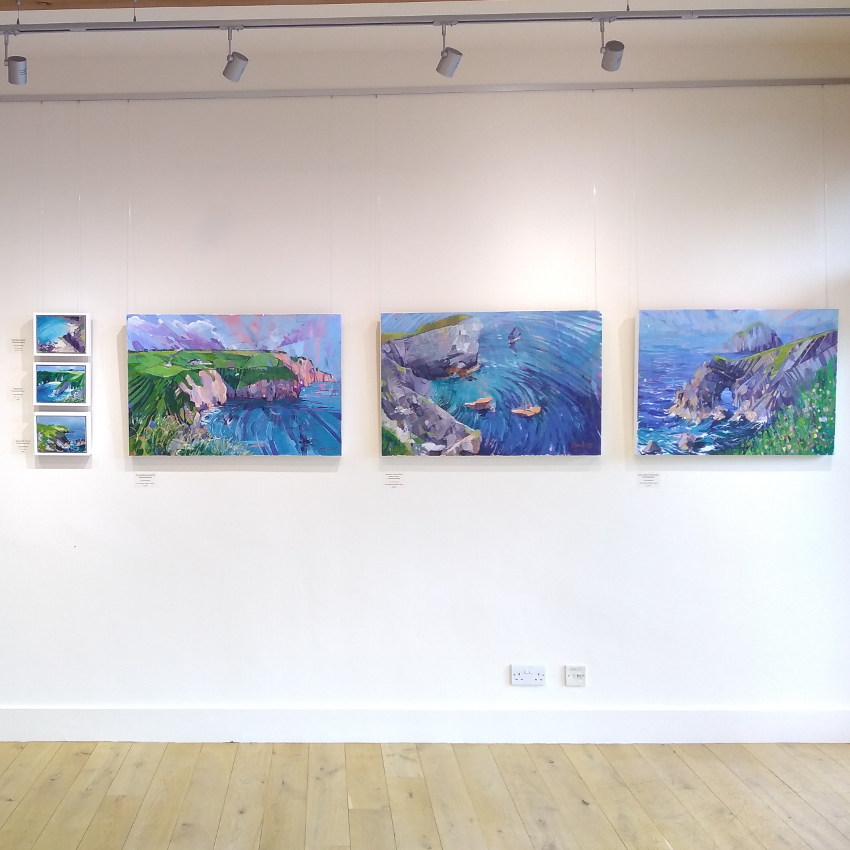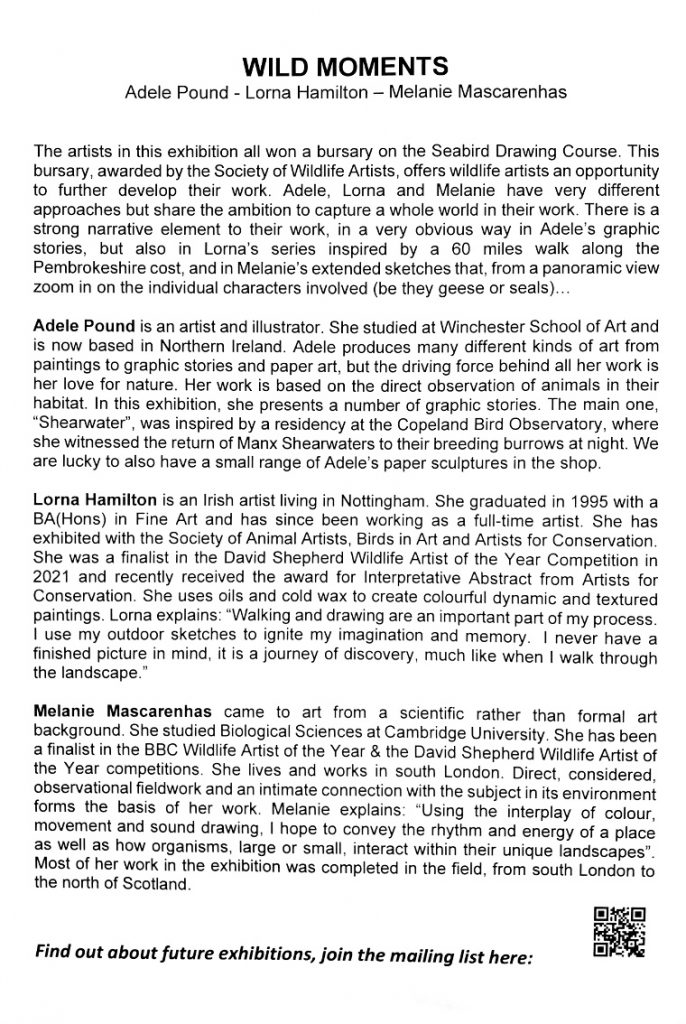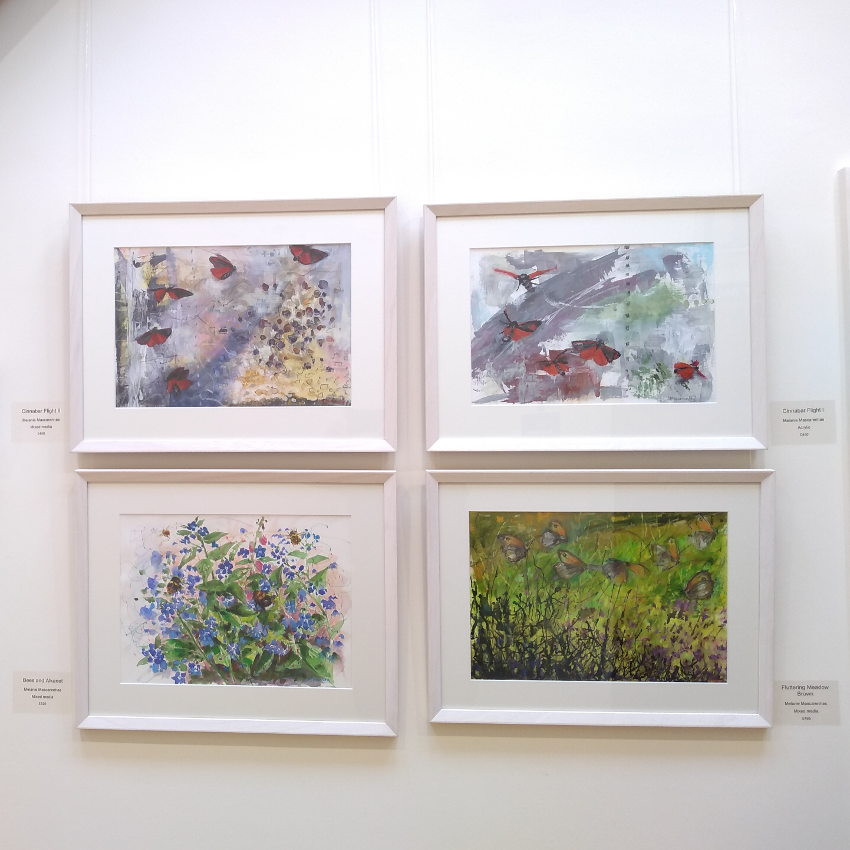 North Down Craft Collective return to Kylestone with maker Showcases
Closer to home, you can find me at Kylestone Nursaries, Groomsport, on 16th October for a maker showcase. These showcases were originally introduced last year by North Down Craft Collective to enable their members to trade in the restricted conditions of the pandemic while their usual hall in Holywood was out of use. And this year they are back! Each Saturday in the run up to Christmas a selection of NDCC members and friends will showcase their work in a series of mini pop ups. All being well a larger Christmas market will take place on 27 November. If you are local, do try and get down to support your local creative businesses! you can see which makers are appearing each week by following the North Down Craft Collective Facebook page.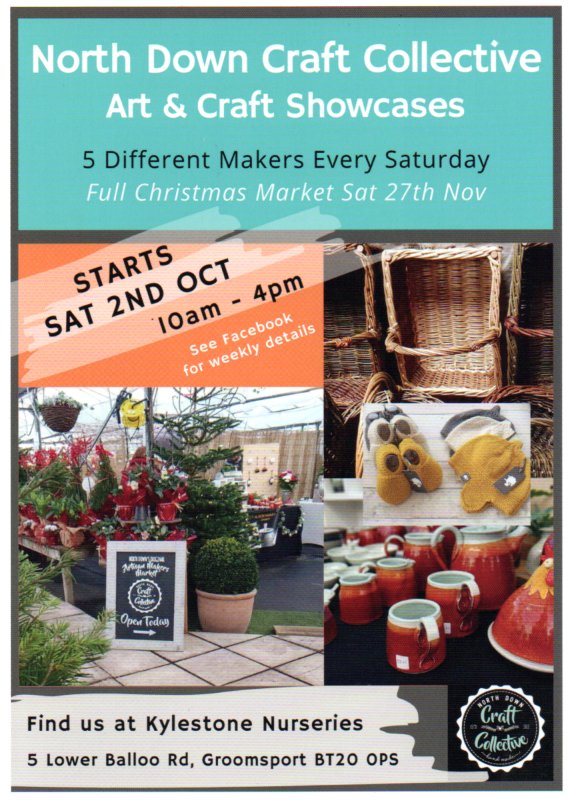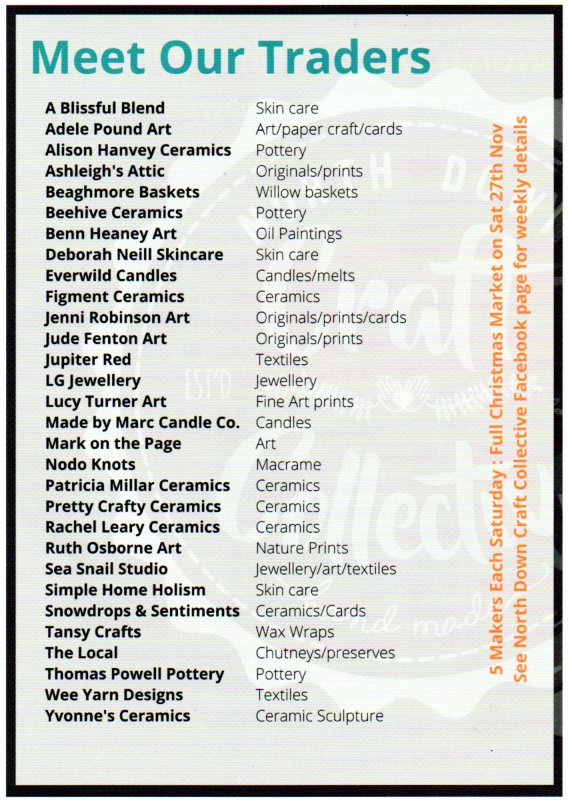 And yet more travels…
Towards the end of October I will be on the road again, this time to Waterford to take part in "Imaginings, A Showcase of Ideas". I will be presenting "Catalan Butterflies" in collaboration with the poet, Laurence O'Dwyer. Our collaboration arose out of conversations while at the Tyrone Guthrie Centre in 2020, and in 2021, Laurence contacted me to ask if I would be interested in creating paper objects in response to his series of poems inspired by Catalan butterflies and his travels in the Pyrenees. I was, of course, delighted. The Imagine Festival has kindly awarded us a small grant to present this work in development to an audience on 22 October at the Garter Lane Theatre. We will present along with 2 other collaborative groups. I am very much looking forward to the trip and the evening which will be a new and challenging departure for me and for my paper art work.
Here is a little preview of "Arlequi" – one of the works I will be showing.