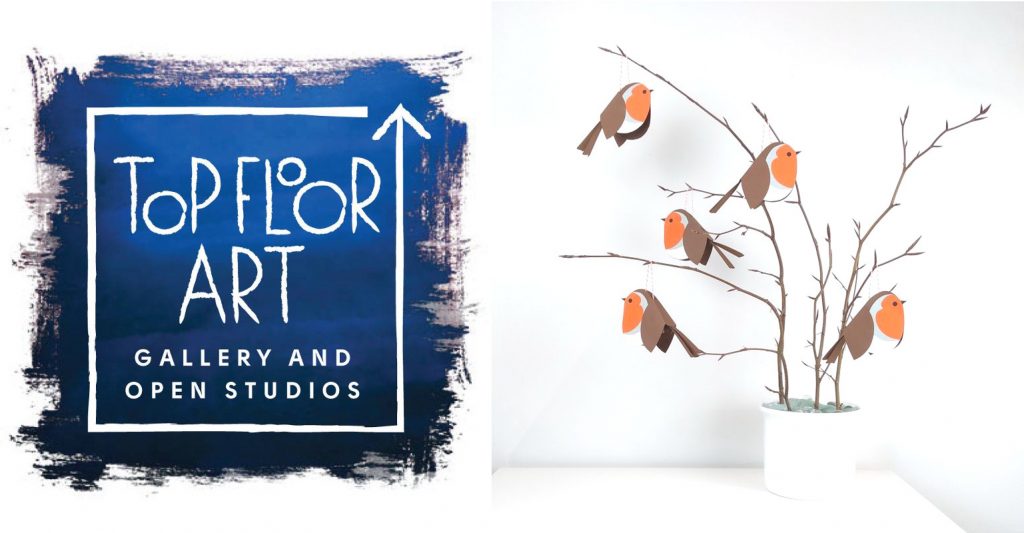 I am very excited to be taking part in this great local initiative from Emma Whitehead and Top Floor Art. The project is supporting 17 artists to develop what they do into a craft kit. Some of the kits will be designed for sale and some for supplying community groups. Each artist has received a small materials grant. There is also a mutually supportive facebook group where we are discussing our kits and asking for advice and ideas. I am hoping to develop the famous Bob the Robin into a kit.
Besides developing our kits for sale, We will celebrate the project with an Exhibition at Top Floor Art in Saintfield in August.
Alongside the challenge, there is a crowd funding campaign to raise further funds to support the project. You can see a video about the project at Go Fund Me. Yours truly features briefly!
www.gofundme.com/f/The-Great-Kit-Challenge-2021
You can find out more about Top Floor Art and the progress of the project at their website and facebook page:
http://topfloorart.com/
https://www.facebook.com/topfloorart
---
'Wild Things' Postcard exhibition now live
My ant drawings are now live in The Wild Things virtual postcard exhibition on the Beach Gallery, Orkney's website. Everything is postcard sized and everything is £25. All the pieces can be seen in their online shop:
https://www.beachgallery.co.uk/wildthingsexhibition
The exhibition also got a mention on BBC Radio Orkney just before it opened. Here is the blog that Carolyn, the gallery owner, wrote about the experience. follow the link there to hear the recording and a very lovely Scottish accent in the form of the interviewer, Cameron!
https://www.beachgallery.co.uk/post/beach-makes-the-bbc-news
---
New card designs now available
In between developing a Bob kit, I have been busy making my lockdown vector drawings into new cards. Here are some of my new designs. In addition to single cards, I have created two new packs of five – "Scottish Wildcat" and "Rivers and Lakes". Hopefully I will be out and about in person with them this summer, but in the meantime you can buy from:
Or on line from Love from the Artist
Single cards
https://www.lovefromtheartist.com/artists/ballygowan/adele-pound-art
New packs "Scottish Wildcat " and "Rivers and Lakes"
https://www.lovefromtheartist.com/Artists/ballygowan/adele-pound-art/card-packs